Löwenstark's history in numbers
2023
reputativ GmbH introduces reputation+, a SaaS solution for effective review management, and thus expands its portfolio of reputation management services
With the new location in Amsterdam, reputativ GmbH expands its services beyond the German-speaking market
2022
KDM and Lucky Shareman strengthen the Löwenstark Digital Group, expanding the services to include media planning and influencer marketing
The managing directors Jean-Paul Daniel and Daniel Weber (KDM) as well as Björn Wenzel (Lucky Shareman) join the management team
The group now employs more than 250 people in locations in Berlin, Braunschweig, Halle (Saale), Hamburg and Leipzig
Löwenstark develops its own AI solution for SEO, significantly improving keyword research
Content marketing is added as a new service to the customer portfolio
New Work at Löwenstark – even after the Corona pandemic, all employees are free to work remotely from home
2021
Löwenstark finds strong partners in Hannover Finanz and Arcus Capital to further expand the group
The growth of the group of companies is consistently continued and Löwenstark surpasses the 200-employee mark
Video content is established as an important component of SEO and social media marketing
2020
Hartmut Deiwick becomes CEO and Group Managing Director at the beginning of 2020.
Expansion of the central key-accounting approach to support our group-wide clients.
Founding of Löwenstark Brand Marketing to expand our brand marketing services.
8 out of 12 months of home-office due to the global Covid-19 pandemic are managed with an outstanding commitment by employees. Processes are being further digitalised, workplaces fully converted to laptops, and Microsoft Teams introduced as a central solution. This will ensure a seamless service to our clients.
2019
Founding of Löwenstark Consulting to further expand the Löwenstark Group with Hendrik Herms as Managing Director.
Launch of services in brand marketing, winning the first budgets for Franken Brunnen and Europa Park.
Co-determination of the team by assembling an employee advisory board.
Carsten Schurig and Jan-Hendrik Rauh were reappointed as Managing Directors of Löwenstark Online Marketing and Löwenstark Digital Solutions GmbH, respectively.
2018
Hartmut Deiwick joins the group as the second Managing Director, taking over the operational units and services.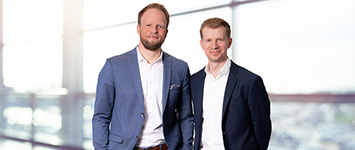 2017
The hiring of the 150th employee for the team.
Winning international pitches with American Express, Novartis, and Mindfactory.
Developing the 360° Online Marketing Cloud as the first business intelligence tool on the market.
Donation to Doctors Without Borders in 2017 of €22,000, and in subsequent years to a current total of €61,110.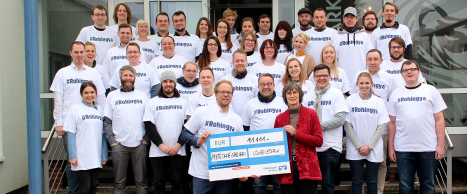 2016
Expansion of on-site services for our customers in the D-A-CH area, with locations in Leipzig, Saarbrücken, Munich, and Berlin.
2015
The Löwenstark Group has grown to four agencies. Specialists for reputation management (reputativ GmbH, Managing Director Alexander Hundeshagen) and social media marketing (neo.says.miau GmbH, Managing Director Nina Schwerdtfeger) were added.

2014
Acquisition of several major clients (Villeroy & Boch, German Youth Hostels, and EMAG).
Development of our strong 360° online marketing approach.
2013
Founding of the first location in Halle/Saale.
Move to new premises with 1,500 sqm in Braunschweig.
2012
Expansion of online marketing services to include affiliate marketing, email marketing, and social media marketing.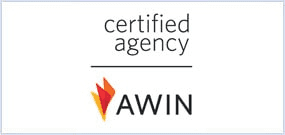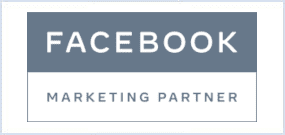 2011
Celebrating 500 customers.
The hiring of the 50th employee for the team.
Move to new premises with 750sqm in Braunschweig.
New premises in Braunschweig.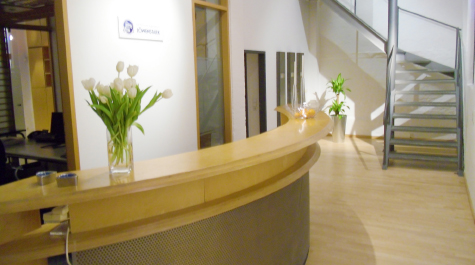 2010
Acquisition of several key accounts (Healthfood24 GmbH, Nebulus, and Deutsche BKK).
Establishment of a central project management approach.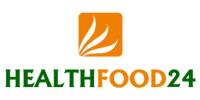 2009
"Internetagentur Löwenstark GmbH" becomes "Löwenstark Online Marketing GmbH" and "Löwenstark Digital Solutions GmbH" as full-service agencies in the field of online marketing and web applications.

2008
Celebrating 100 customers.
The hiring of the 15th employee for the team.
Development of our data-driven tool with which we would save an average of 20% in campaign costs for our clients.
2007
Expansion of online marketing services to include "search engine optimisation" and "search engine marketing."
Tim Aster joins the company as the second managing partner.

2006
Founding of the internet agency Löwenstark GmbH by Marian Wurm.
Creation of the first company website (at that time with outstanding flash elements).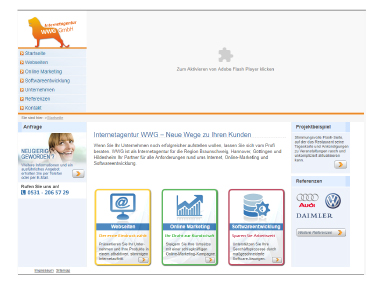 2005
Creation of the city portal "Wir-Sind-Braunschweig.de" as a way of placing regional companies in the search engine.
The realisation of intranet applications for the major car manufacturers VW, Audi, and Daimler in Germany in cooperation with P3 consultancy.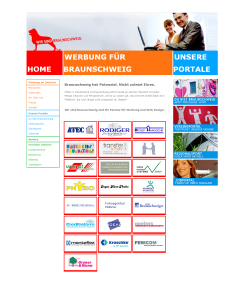 2003
Establishment of the first foreign office during a Work & Travel trip to New Zealand. 😉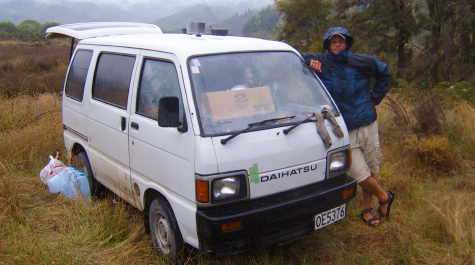 2002
Development of a comprehensive intranet application for the German Social Welfare Association (Sozialverband Deutschland, SoVD), including rollout for several branches.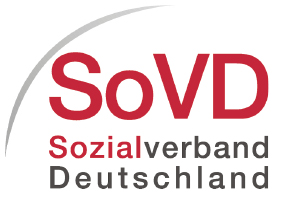 2001
Marian Wurm (20 years old) developed his first online shop based on OS:Commerce with a team of freelance programmers from his home-office as a sideline to his training as a computer scientist.
Founding of ITC-IT Consulting as a sole proprietorship.